Konrad Świderek appeared in the latest episode of "Tak Zagajam" podcast.
---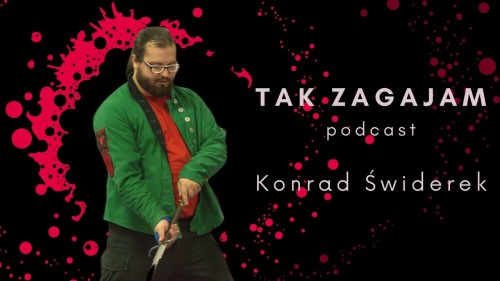 A new episode of "Tak Zagajam" podcast has just arrived. Its guest was Konrad Świderek—the founder and President of the Foundation for Historical Martial Arts, a long-standing member and Vice President of the Association for Old European Martial Arts "ARMA-PL", as well as an instructor of European historical fencing with seven years of experience.
In a talk with Wiktor and Wojtek from "Tak Zagajam", Konrad shared his experience with the Polish HEMA scene. The conversation revolved around the idea and aims of the Foundation, challenges connected with the re-enactment and teaching of Historical European Martial Arts, as well as the influence of the evolution of armament on the shape of martial arts on our continent. It also encompassed other interesting topics, including the realism of fight scenes in films.
We invite you to listen to the podcast on one of the following platforms: